Water Service
Garbage Service
Garbage is paid through your water service. If you need cans/extra cans you can call GFL Environmental 217-935-5652
Electricity Service
Ameren is the only Electricity supplier for Danvers.
Gas Service
Nicor Gas is the only Gas supplier for Danvers.
Post Office
Some addresses get mail delivery. Please check with Post Office to see if you need a PO Box or if you can receive delivery.
Schools
Danvers is in the Olympia CUSD 16 District.
Cable Services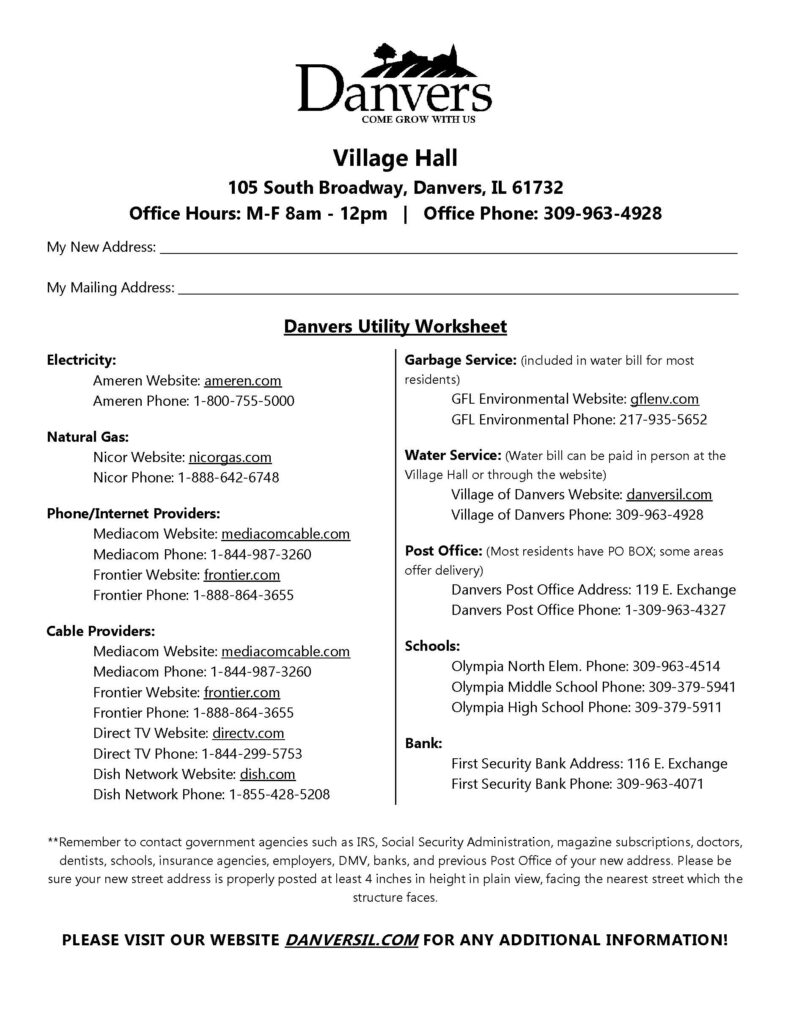 ---